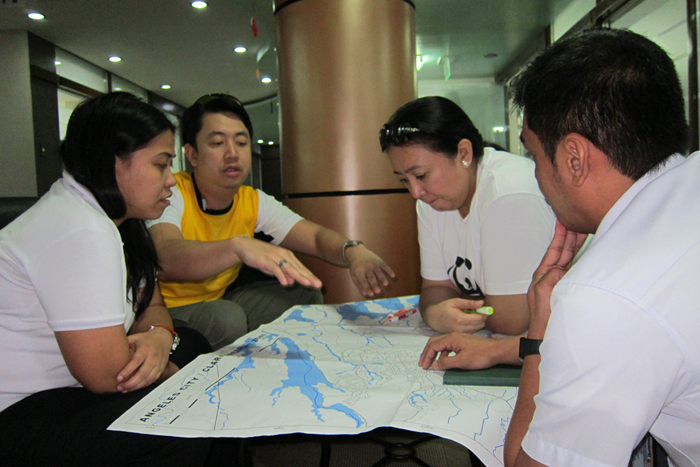 WWF Geographic Information System (GIS) officers explain their findings for the Clark Freeport Zone mapping study to Clark Development Corporation representatives. (Karl Directo / WWF)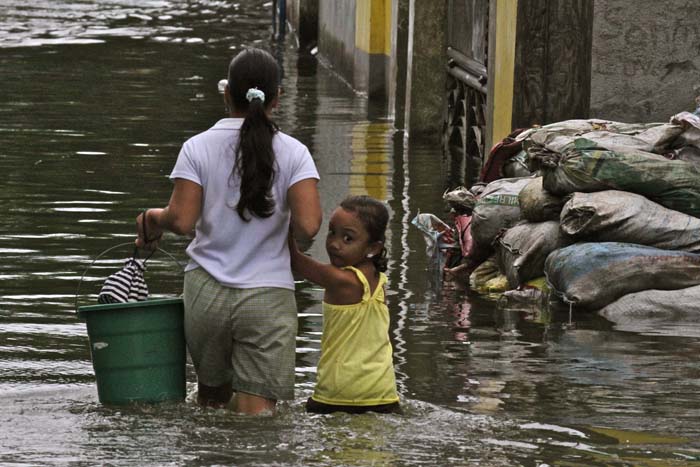 Photo by:  Lory Tan / WWF
YGC and WWF: Working Towards More Passable Roads
The World Wide Fund for Nature (WWF-Philippines), a member of the world-renowned WWF network, in partnership with the Yuchengco Group of Companies (YGC), recently conducted a transport access mapping study to identify All-Weather Urban Corridors in the country. This pinpoints roads which can stand floods during heavy rains.
All-Weather Urban Corridors (AWUC) are "networks of roads which are able to hold out against the effects of extreme weather conditions, allowing the passage of vehicles with minimal disruption to the flowof goods, services and people."
Residents with access to roads with improved drainage systems stand a better chance of moving about even in the midst of powerful typhoons – allowing access to hospitals, supply centers, banks and other emergency lifelines.
Floods have historically caused immense damage – crippling businesses and severely curtailing movement. With AWUCs, children can be assured of returning home after going to school. Office workers can go to work conveniently without worrying about getting stranded.
To date, WWF-Philippines, with the support of YGC, continues its initiatives in identifying AWUCs in key cities throughout the country. This effort is being undertaken to help residents, students, commuters and travelers carry on with their daily routines in preparation for possible disruptions brought about by climate change.