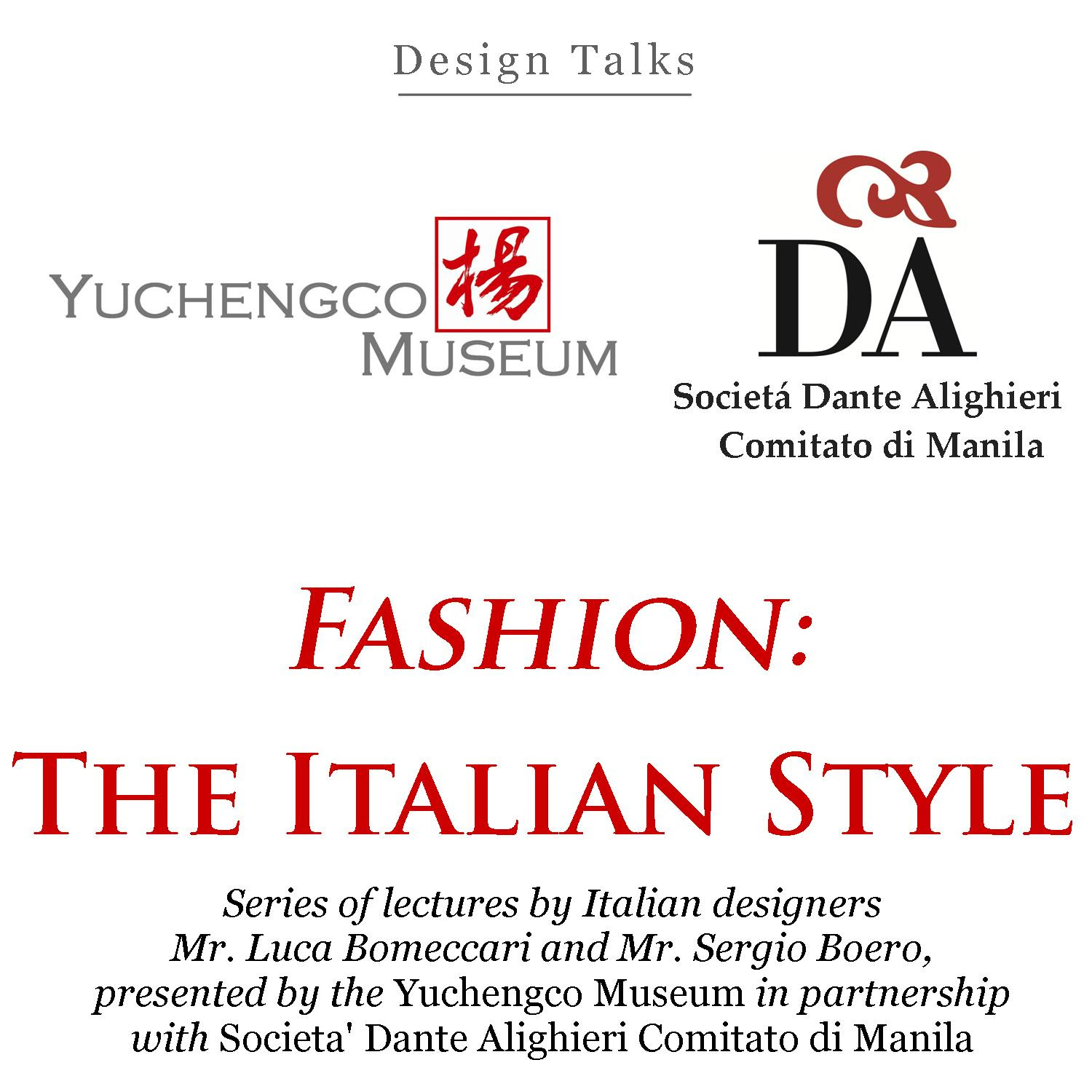 Nov 19 – Session 1
How do leading companies manage design (fashion) in their business?
A look at the way design is used in Italian fashion firms; how designers work with the rest of their team from different fields; the design process, and how it is managed across complex global product and brand portfolios.
Resource person: Mr. Sergio Boero, Italian Designer
---
Nov 26 – Session 2
Fashion and "Il Made in Italy"
An overview of the major fashion designers of the 50s, 60s and 80s such as Krizia and Fiorucci. The session will touch on Milano, Rome and Florence as fashion capitals, and key industry figures such as Armani, Moschino, Versace, Dolce & Gabbana, and Fendi.
Resource Person: Mr. Luca Bomeccari. Italian fashion designer
---
Dec 3 – Session 3
The brands, the designers and their inspiration: communicating fashion
The origins and inspiration, history and symbols of four of the greatest Italian fashion designers in the world: Dolce & Gabbana, Versace, Moschino and Benetton. The session will look at how the designers communicated their brands through the projection of the Italian lifestyle.
Resource Person: Mr. Luca Bomeccari. Italian fashion designer
Sessions will include videos and sounds by Mr. Romano Credito.
---
Fees & Discounts 
Per Session:
Php 400.00
(regular)
Php 250.00
(discounted: Students, Seniors and PWDs)
Package:
Php 1,000.00 
(1 ticket to all 3 sessions)?