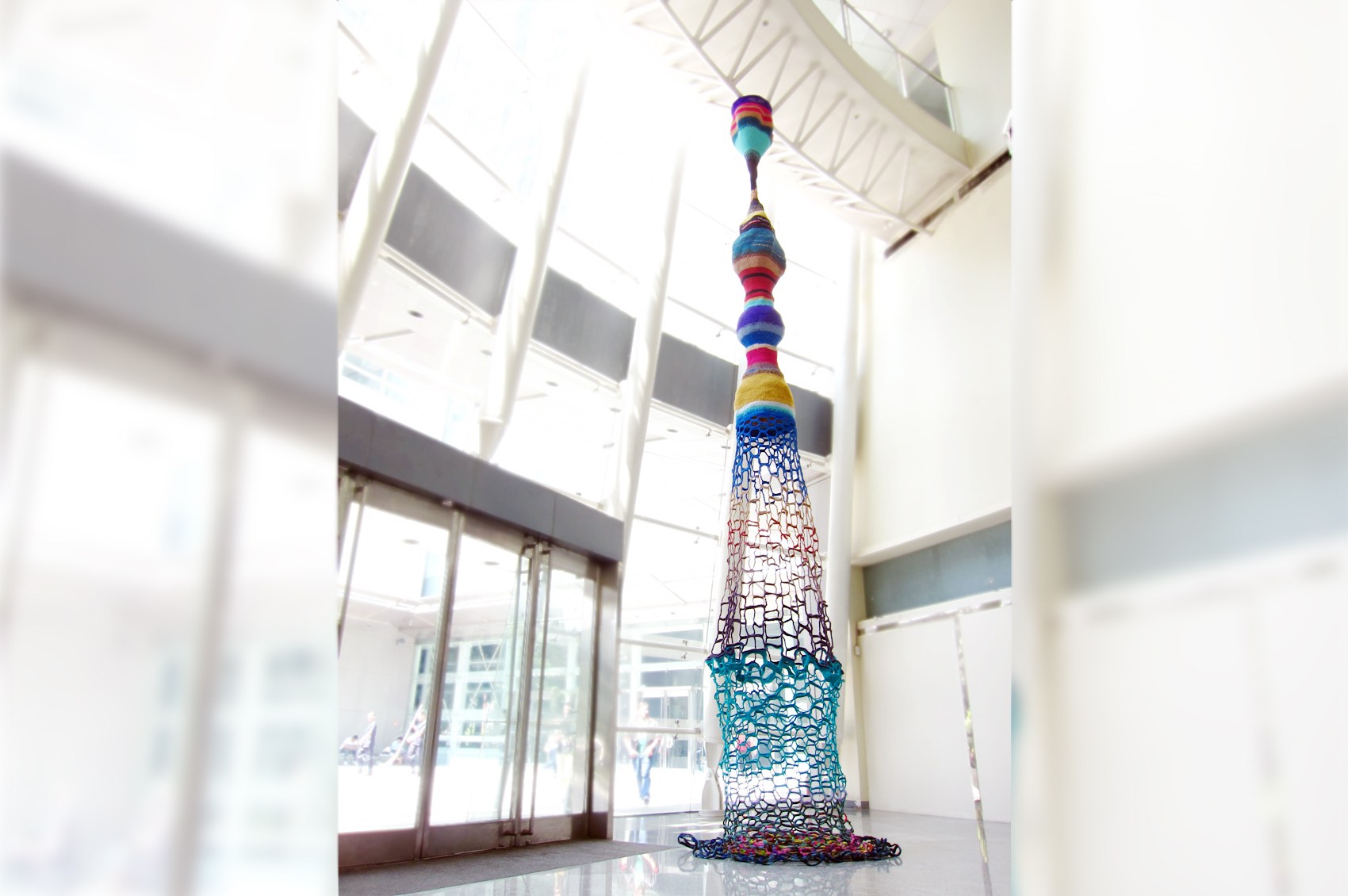 Liwanag sa Kawalan ng Kulay (Light in the Absence of Color), 8.83 meters long, crochet installation, mixed yarn and stainless steel framing, 2016?
LIWANAG SA KAWALAN NG KULAY
MARCH 11, 2016 – JUNE 25, 2016
On view at the museum's lobby is Liwanag sa Kawalan ng Kulay (Light in the Absence of Color), a 8.83 meter-high crochet installation created by Aze Ong. The installation is accompanied by a video of the artist performing on the sand dunes of Abu Dhabi, as well as the crochet butterfly wings featured in the video.
Liwanag sa Kawalan ng Kulay belongs to a particular part of Ong's life as a woman who tackles challenges and overcomes difficulties and displacement in a different culture. Ong was inspired by the Grand Mosque's metaphor for her sense of "self"; by the desert where she found peace and connection in the warmth of the sand; in the silence of the winds and within; and the traditional weaving kept alive by women.
Aze Ong is a visual and performance artist who uses crochet as her medium. Although she does not have any formal art training, she has been making art for most of her life. Her art, which has been exhibited at the Crucible Gallery, Cultural Center of the Philippines, GSIS Museo ng Sining, and Museo Pambata, is largely a product of intuition.
Liwanag sa Kawalan ng Kulay is an art installation presented by Yuchengco Museum in celebration of Women's Month.?